Google listing guide
How to create a great Google listing for your business
Learn how to create a great Google Listing for your business.
How to create a great Google My Business listing
The days of driving tourism bookings via the latest print edition of popular travel guidebooks are all but behind us. As with most industries over the last decade, optimising for search engines has become the most impactful way to increase organic traffic and overall visibility of your business online.
Focusing your efforts on Google searches, where most people tend to plot out their itineraries online, is ultimately going to generate the best pay off for you. That's why you should get comfortable using Google My Business (GMB).
What is Google My Business?
GMB is a free and easy-to-use tool that allows businesses to manage how their information appears on Google Search and Maps. Think about your GMB profile as a miniature version of your website that's previewed to prospective customers on Google. You can use it to help travellers discover your business, but also to effectively lead them through making a purchase decision.
Most Google searches done by travellers already have a place in mind, which means they're looking to complete a purchase in the very near future. This is where local search optimisation becomes important – and GMB plays a vital role in giving travellers a seamless route to booking with you so you can help them plan their itinerary!
Google my business plays a vital role in giving travellers a seamless route to booking with you so you can help them plan their itinerary.
Getting started with Google My Business
Head to Google My Business and follow the prompts to either log in to the Google Account associated with your business or create a new one. You'll be asked to finalise your profile by verifying your business. There are several ways to do this: by phone, email, post or bulk verification if you have over 10 businesses. Once your business is verified, fill out each section of your profile, making sure all information is accurate and up-to-date.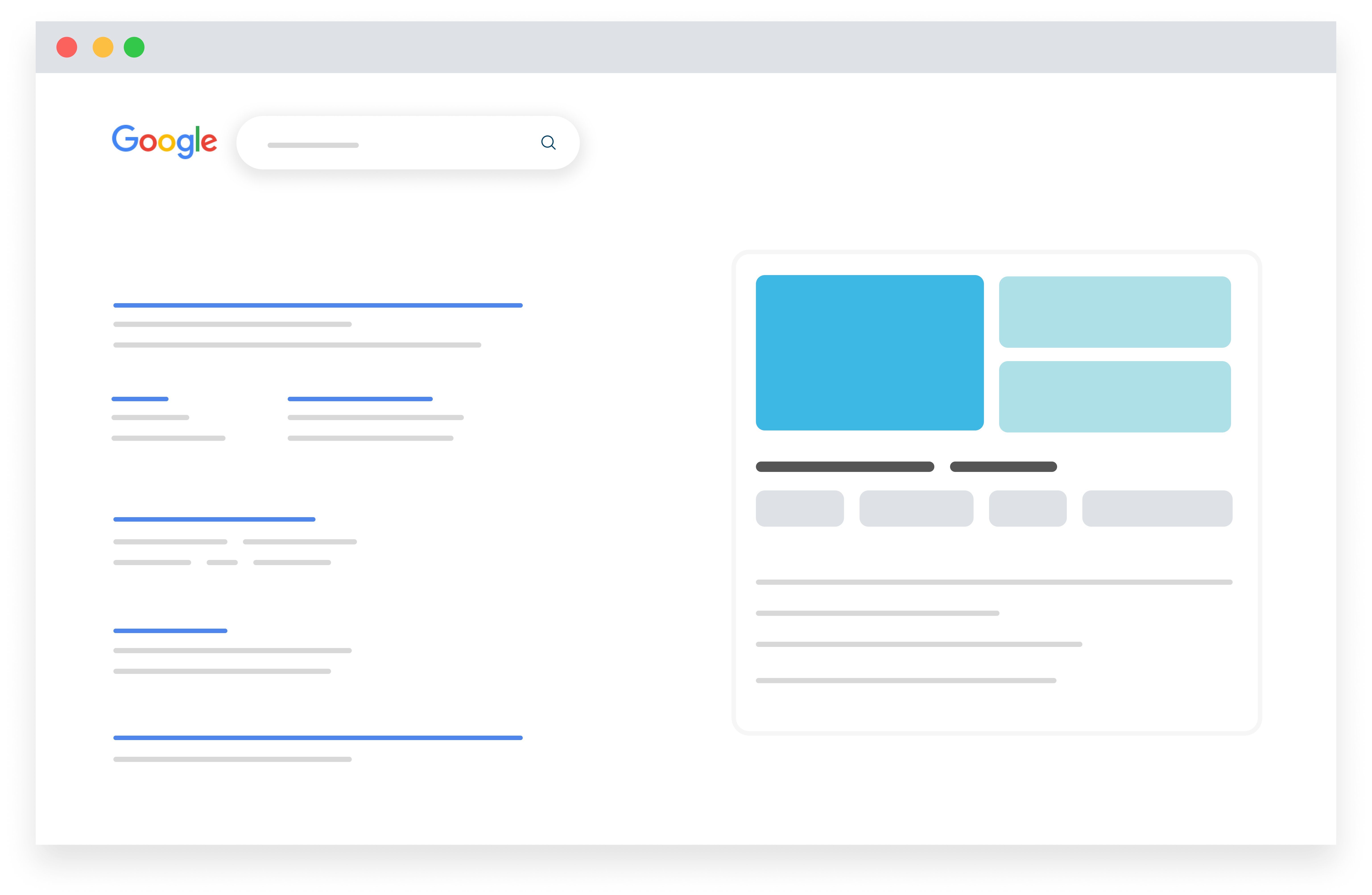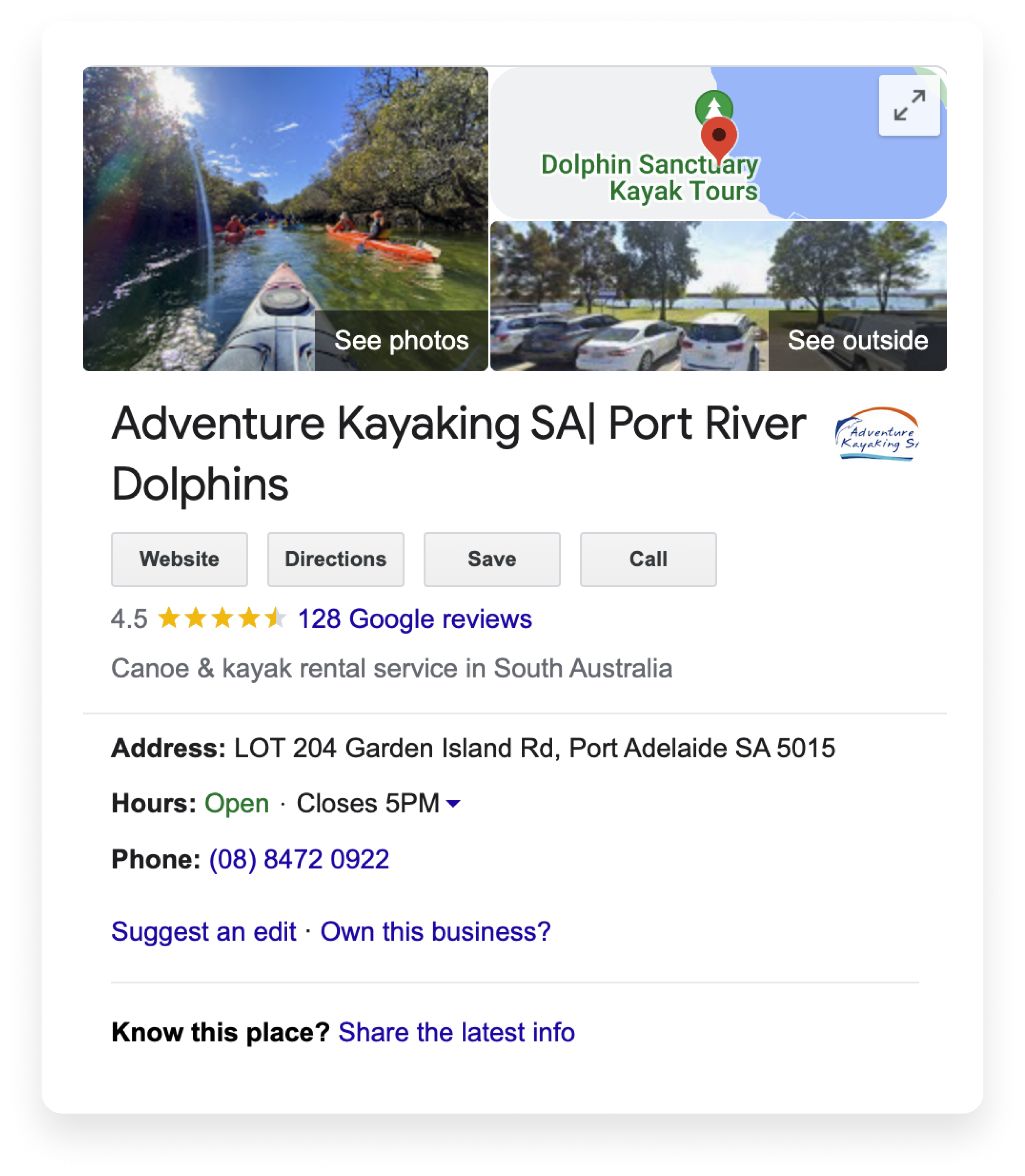 Writing a tourist-friendly Google listing
Before you write your business description, you'll want to familiarise yourself with the rules laid out in Google Business Description Guidelines. Keep in mind, most people won't know your business name, they'll be using keywords to describe the service or activity they're looking for.
Writing a clear and compelling description of your business and what you offer should include using as many relevant keywords as you can – but be careful not to go overboard. Piling in irrelevant keywords can result in Google penalising your ranking for keyword stuffing, which some businesses use to gain an unfair advantage over their competitors. It's also recommended to include the most enticing and pertinent information within the first 250 characters of your 750 character limit. Once submitted, Google will review your description before it's published to ensure it meets their standards.
Optimising your Google listing with photos and videos
Travellers like to book experiences with their eyes, so adding photos and videos is key to making your listing more attractive. Google estimates that businesses with photos receive 42% more requests for driving directions to their location from users on Google and 35% more clicks through to their website than businesses that don't have photos. In the tourism industry this is especially true – just look at how popular tourist attractions use Instagram!
The good news is you can often leverage guest photography (with permission), which can be even more convincing and authentic to prospective customers than professional photography. Learn more about triggering FOMO with our tips on how to capture and curate the best images for your business.
Leveraging reviews to improve your Google listing
Travellers are much more likely to trust a tourism business with positive reviews on their Google listing. Even better, Google Reviews help to improve your search ranking, so it's doubly beneficial to make reviews part of your marketing plan. Whenever possible, encourage customers to leave a review at the start and end of their experience with you. Then, show your commitment to their customer satisfaction by responding to all reviews with your thanks – both positive and negative. Remember, a negative review with a thoughtful and respectful business response can actually add to your perceived trustworthiness, so don't fall silent just because the review isn't five stars.
Keeping your Google listing up-to-date
With your Google My Business properly optimised, you've already taken the first step toward building an effective SEO strategy. Be sure to routinely respond to reviews, check your business profile and make sure your contact information is up to date, including your opening hours, public holiday availability and accurate business name to match exactly what's published on your website. And, as with any digital marketing channel, it's important to track, analyse and optimise your approach over time. A well-maintained listing is a successful listing!