Spotlight on India Edition 4
In your last update, you shared insights into your plans to support recovery from the India market. Please update us on how this is tracking.
In the India market, the immediate focus for is to capitalise on the pent-up demand and drive conversion with our distribution and airline partners. To that effect, we have commenced cooperative advertising campaigns with six of our key distribution partners including MakeMyTrip, PickYourTrail, Veena World, Kesari Tours, Travel Tours (FCM) and Kulin Kumar Holidays, and two airline partners including Singapore Airlines & Malaysia Airlines.
Tourism Australia also launched a Virtual Travel Fair (VTF) to drive immediate and long-term bookings. The VTF provides Indian travellers with the opportunity to explore attractive deals on holidays to Australia. Partnering with six major airlines including Singapore Airlines, Malaysia Airlines, Qantas, Sri Lankan Airlines, Scoot and Thai Airways, travellers can access all-inclusive, return economy-class airfares to Australia starting from just Rs. 48,300 (A$860). In addition to airfares, travellers can also view competitive prices on holiday packages and other tourism products and experiences.
We are also proactively pitching to corporates and Business Events agents to consider Australia as their next destination for incentive travel. We are seeing strong immediate demand from this sector which traditionally travels in the Australia shoulder and off-peak seasons.
It is promising that we are already seeing these initiatives drive demand.

How did the India trade and media respond to the announcement of Australia's borders re-opening in February?
There has been an overwhelming response from the Indian trade and media to the Australian border reopening announcement.
The industry welcomed the Department of Home Affairs decision to waive visa application charges (VAC) for those applicants who were unable to visit Australia during the pandemic, as well as a personalised, fast-track process for corporate incentive travel.
Tourism Australia's Consumer Demand Project (CDP) findings have revealed that Australia has maintained the highest awareness, consideration and intention amongst the high value Indian travellers and have rated Australia's aquatic and coastal, nature and wildlife and food and wine experiences second to none.
The CDP also shows us that 1.8 million out of 2.2 million high value travellers intend to visit Australia over the next two years, demonstrating a huge pent-up demand out of India.
How is the India travel trade faring?
The travel trade in India, including our key distribution partners and Aussie Specialist agents, are gradually returning to normalcy. We have been fortunate to enjoy their unstinted support and participation in all our key programs throughout the pandemic period.
They are ramping up their business operations encouraged by the significant surge in domestic travel as well as a steady boost to the overall outbound travel industry, with India signing up an air travel bubble agreement with over 34 countries and relaxation of testing norms and entry barriers for Indian travelers in recent months. The industry remains hopeful for a 'V' shaped recovery during the upcoming Indian summer holiday season between April to June and beyond.

How is consumer sentiment towards travel? Are there any booking trends emerging, relevant to Australia?

Despite the pandemic, the consumer confidence index, travel and booking intent among Indian travellers has always been high.
Based on the data shared by the Department of Home Affairs, tourist visa lodgements have already surged to pre-COVID levels. Forward Keys data for week ending 24 April 2022 suggests that forward bookings from India are at 63 per cent of 2019 levels, with 83 per cent of those visitors arriving in Australia over the next three months (May to July). We have already confirmed mid to large incentive groups who will be visiting Australia over the next quarter. And finally, our airline partners are reporting significantly high load factors and increase in forward bookings, which will help them increase their direct, as well as one-stop capacity out of India.
Considering the international border closures and travel friction prevailing over the past two years, many Indians had to postpone their international sojourns. With the reopening of borders and relaxation of safety and quarantine protocols, we are seeing a surge in travel enquiries across all segments of travel including the ultra-high net-worth individuals, affluent families, young explorers and honeymooners. We are also seeing demand in group and incentive travel out of India.
With these encouraging trends, we are confident that India will once again regain its status as Australia's fastest growing inbound tourism markets.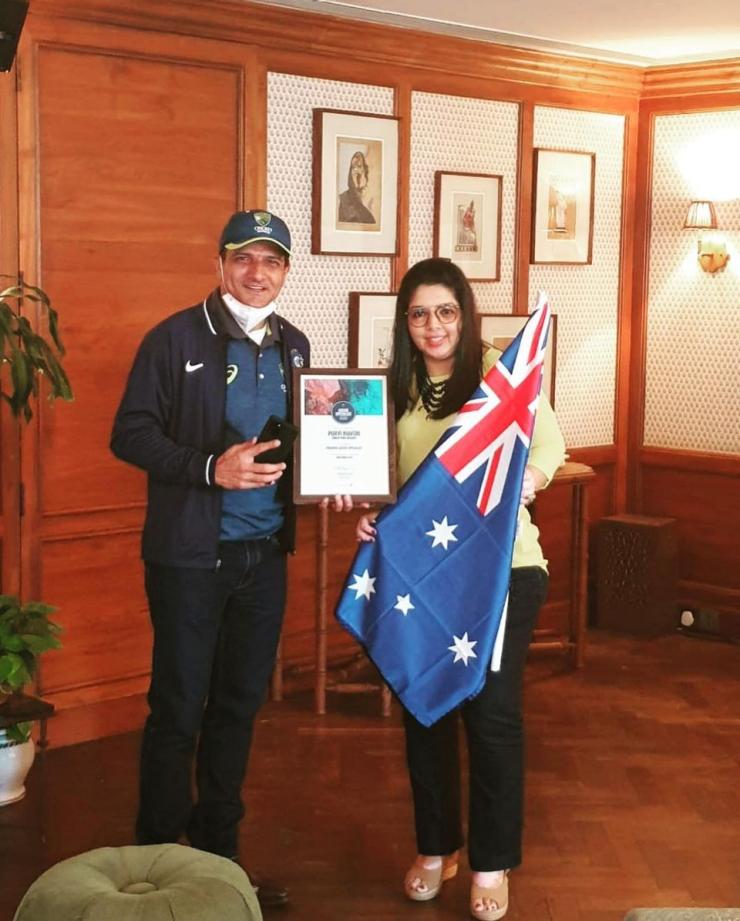 What in-market events are you planning this year?
We would like to create motivating and timely advocacy for Australia by enabling trade and media to experience the destination first-hand for the first time since the pandemic began. This will be driven by the following initiatives which will be undertaken over the next few months:
The Australian Tourism Exchange (ATE) 2022 in Sydney will witness the highest-ever participation from the Indian travel fraternity with 42 standard, Luxe and Platinum buyers attending the event and partaking in pre and post familiarisation trips to various states and territories.
Ten freelancers, influencers and journalists from leading publications such as Hindustan Times, Mint Lounge, National Geographic Traveller, Outlook Traveller and more will attend the Come and Say G'Day Media Program during ATE22 and amplify their stories and experiences on their respective media platforms
A corporate familiarisation trip in partnership with the convention bureaux will be organised in June 2022
We will leverage the contextual media and public relations opportunity presented by world-class events such as the ICC T20 Men's World Cup, Australian Open 2023, Sydney World Pride, the Formula 1 Australian Grand Prix.
We will organise familiarisation trips for our Premier Aussie Specialists and will ensure highest participation from India at various trade events organised by Tourism Australia.