Spotlight on New Zealand - Edition 3
Edea Lu was recently appointed Country Manager for New Zealand. Edea has been with Tourism Australia for more than eight years and held various roles in Finance and International Operations and more recently spent the last two years leading distribution and partnerships for Domestic and New Zealand.

In the last New Zealand update, the team shared insights into Tourism Australia's plans to support recovery from the New Zealand market. Please update us on how this is tracking.
It's exciting that two-way, quarantine-free travel has resumed across the Tasman for fully vaccinated travellers. These past two years have been challenging but now is the time for Kiwis to think about a holiday close to home.
We continue to work on the evolution of our brand campaign, Come and Say G'day - Don't Go Small, Go Australia. The campaign will be launched in New Zealand in May to showcase Australia's unique and diverse experiences and challenge Kiwi's perceptions about what Australia has to offer. To support the brand campaign and to drive urgency to visit, we will work with airlines and trade partners to maximise conversion.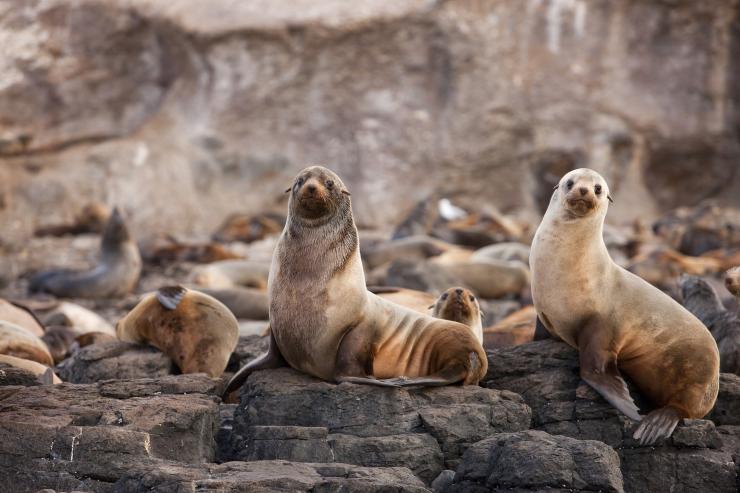 Please feel free to reach out to the New Zealand team with any enquires or if you have any developments update in your business.
We recently launched the Premier Aussie Specialist Program (PASP) as the second tier of the training program to deepen agent engagement and acknowledge and incentivise top agents. There is a lot of excitement about being part of this exclusive group and an appreciation by Premier Aussie Specialists for being recognised for their experience and commitment to the Aussie Specialist Program.
Daniel Wright has been appointed as Distribution & Partnership Manager for New Zealand. This role is in addition to his current role as Aussie Specialist Program Trainer. Daniel is based in Auckland and will continue working closely with state and territory partners and our key distribution partners on the ground.
For business events, we continue to drive demand for Australia as an international business events destination via a content-led marketing strategy, including Australia Next our incentive magazine which provides inspiring content to showcase Australia's business events offering. For distribution, the focus is to deliver tailored trade activity to drive conversion with an educational visit being planned.
How did the New Zealand trade and media respond to the announcement of quarantine free travel between Australian and New Zealand in February? 
New Zealand media reported on the warm welcome international travellers received on return to Australia - including the airport activations our global PR team executed, and the launch of Tourism Australia's global campaigns to entice international travellers. Our PR team capitalised on the news of New Zealand's managed isolation and quarantine removal and secured a double-page spread of new experiences across Australia in the Sunday Star Times, and a roundup of new openings in Sydney and Melbourne were featured in luxury lifestyle magazine, Denizen.
The New Zealand travel trade have been very excited about the re-opening of borders between Australia and New Zealand. Feedback from our trade partners is that bookings are tracking well, and they are currently recruiting new staff to support the increased demand.
We have 13 New Zealand buyers registered to attend the Australian Tourism Exchange (ATE) Live including five Luxe buyers; and a further nine registered to join ATE Online. We can't wait to welcome them, and they are eager to reconnect with their industry partners in Australia.
How is consumer sentiment towards travel? Are there any booking trends emerging, relevant to Australia?
The most recent consumer sentiment data conducted in March shows that general confidence is steady. Travel intention in the next six months has increased due to residents now being able to travel and return to New Zealand without isolation. COVID-19 has driven safety and security preferences to the top of the list of considerations for Kiwi travellers followed by world class nature and wildlife, value for money, friendly citizens, and good food and wine.
Ongoing conversations with our key distribution partners also show that:
Close to home travel is more prominent given the complex environment and fears of being "stuck" in another country
Pent-up demand is real, and those that are starting to travel are spending more
New experiences, private experiences, and luxury holidays are in demand and will be a popular travel choice moving forward
Travel agents are sought after as customers require support to navigate the complex travel environment
With safety being a key travel consideration, travellers indicate that they feel more comfortable travelling shorter distances and to destinations they are familiar with, in addition to good health systems. This plays in Australia's favour due to proximity and perception of Australia as a safe destination.
What in-market events are you planning this year?
Emily Elkington, Partnership Marketing Manager Business Events is hosting an advisory panel in Auckland this week to connect with key customers and gather insights for recovery.
We continue to support trade partners with training and events. The Aussie Specialist team will focus on a recruitment drive to sign up new agents, and retain qualified agents, with more face-to-face training events and workshops across major cities in New Zealand.
The Signature Experiences of Australia team will host a product update event in Auckland in the coming months. Stay tuned. We are keen to showcase more unique and incredible experiences with a focus on sustainable and indigenous tourism.
I will visit Auckland at the end of this month to meet with our key partners, and I look forward to more trips to the market this year working closely with our New Zealand partners and the Australia tourism industry.