How are Key Distribution Partners (KDPs) operating in Singapore?

In Singapore, distribution partners have faced the same challenges as Australian industry throughout COVID-19 with the added pain of not being able to redirect their business in a substantial way towards domestic travel. Some have used this time to rebuild their staff capability.
The recent Singapore Government announcement of the targeted extension of the Job Support Scheme for tourism and aviation sectors until October 2021 has slightly lessened the financial burden on these companies. However, this is only a fraction of the income needed to maintain operations long term., but if there is movement on borders, we expect all our Key Distribution Partners (KDP's) to rebound strongly, and TA will directly invest with our KDP's to support their recovery efforts through targeted marketing and conversion campaigns. Our contracted KDP's in Singapore are Chan Brothers, UOB Travel, Dynasty Travel and Travix (Cheaptickets.com).
Agents have been focused upon pre-qualifying demand for immediate travel as soon as any border announcement is made. There has been significant focus upon segmenting existing customers and engaging with them to understand their travel needs. Opportunities are also being sought for travellers holding travel vouchers for obstructed travel to other destinations due border closures to be cross sold to Australia.
A few KDP's have been negotiating charter flights with the view that airline capacity may be limited in the initial reopening phase.
How can industry provide offers to Key Distribution Partners?
We ask you to ensure offers are able to be packaged via Inbound Tour Operators (ITOs) to allow agents to focus upon marketing and customising them for local consumption.
Consumers are looking for value add and discounted deals knowing there will be a limitation upon the number of international travellers arriving in Australia. To protect the long-term goal of growing the economic benefit for Australia, Tourism Australia and our State and Territory Tourism Organisation (STO) partners are working with ITOs and KDPs to package these offers for longer-term recovery of pricing and yield levels.
KDPs have developed a greater understanding of their customers and are wanting packages based upon key travel styles and themes dependent upon the preferences of their customers. Tourism Australia and our STO partners will play a key role in working with ITOs and industry to provide offers relevant to the Singapore travel audience.
Working together with complementary product within your region of operation will be a critical first step to ensure the process of selling your destination is simplified as much as possible for the distribution partner.
The high familiarity with Australia as a proven holiday destination will place us in a favourable competitive position. Research is showing that consumers are increasingly wanting to travel to familiar holiday destinations that they know will provide them with the great holiday they deserve. Our advertising performance has also shown this and the engagement with our destination through social has never performed better as consumers dream of being able to visit again.
When there is movement on borders, we expect all our Key Distribution Partners (KDP's) to rebound strongly, and TA will directly invest with our KDP's to support their recovery efforts through targeted marketing and conversion campaigns.


How do you see aviation capacity recovering out of Singapore?
Singapore Airlines, including its low-cost carrier subsidiary Scoot, is currently the most active airline servicing Australia with 37 services per week. Whilst passenger numbers inbound are limited by Australian entry caps, there is significant opportunity and desire to expand these services once borders reopen. Singapore Airlines does not have a domestic market to build upon and we expect they will look at recovery of services quickly and are positioning themselves accordingly. This is a key opportunity for Australia.
From March 2021 Singapore Airlines became the first airline to trial the International Air Transport Association Travel Pass mobile application for digital health verification.
Qantas' public statement that they are working towards October 2021 to resume international travel is promising however it is expected they will take longer to return to their pre-COVID-19 services to Singapore. Recommitment to the Singapore Hub in 2018-19 and long terms plans for Asia will hopefully see them come back on to the route as soon as possible.
The return of Qantas, Jetstar Asia and other carriers to Singapore will allow the second wave of travellers access to value for money flight offers. This increased competition will stimulate more demand as the recovery builds momentum.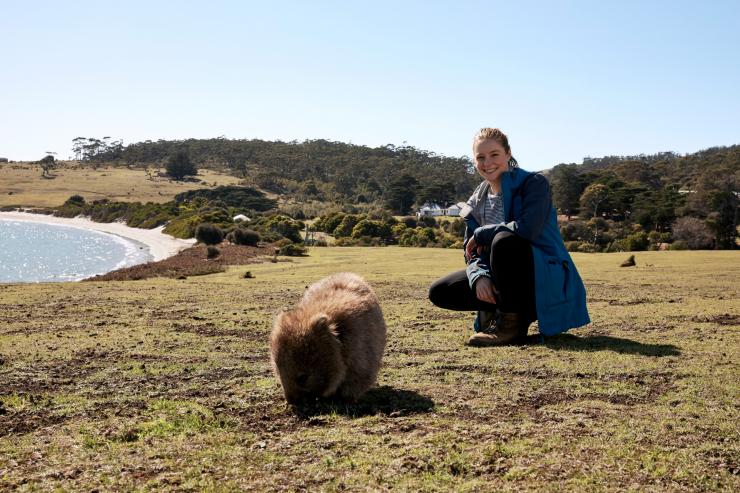 What has Tourism Australia been doing to support demand?
Across all the four key South, South East Asia markets, we have continued to aggressively invest in creating aspiration for travel to Australia. We have been using this once in a lifetime opportunity to present a deeper and broader Australian tourism offering.
Whilst borders are closed, we literally have had a captive audience that is increasingly engaging with our marketing activities and the phenomenal performance rates of our content led campaigns are allowing us to identify willing travellers to retarget once borders reopen. We will use this information ensure the fastest possible recovery of a willing traveller audience and support our long-term partnerships with aviation and distribution partners in the market.
As of March 2021, we have over 600,000 consumers in Singapore who we can directly retarget with conversion campaigns as soon as there is a border announcement. In addition, just through our media activities, there are a further 900,000 consumers we can reach who have a high propensity to travel to Australia.
There are also the ongoing efforts for our aviation and distribution partners in segmenting their existing customer base and targeting them for specific and appealing Australian holiday ideas.
How are Singaporeans feeling about travel right now?
Singapore has a proactive and highly efficient approach to detecting, tracing and managing any COVID-19 cases in the community. As of 1 March 2021, there have been close to 60,000 cases detected, but the standout statistic for the country is only 29 deaths have occurred, showing the success of rapid detection, contact tracing and aggressive early treatment. Almost 400,000 Singaporean residents have received at least the first dose of the vaccine, with more than 50 per cent of these individuals having completed the required second dose. Singapore is aiming to have all residents vaccinated by the third quarter of 2021, similar to Australia.
The pent-up demand for travel is at unprecedented levels and due to this it is likely outbound travel will rebound quickly. The perception that Australia is a safe destination and has a high level of familiarity will support the conversion of this pent-up demand when travel resumes.
What about a travel bubble?
The two countries are actively discussing a potential travel bubble/green lane opportunity as vaccinations gather pace in each nation. The Singapore economy contracted an estimated 5.4 per cent in 2020 according to the Ministry of Trade and Industry. The slower economy has had a dampening impact on household expenditure and consumer confidence throughout 2020. However, consumer confidence has been steadily rising as COVID-19 cases have declined and lock down measures have eased. Discretionary spending on home renovations, cars and high-end goods has rebounded. It is likely a significant proportion of discretionary spending will be prioritised for travel once restrictions ease. Our expectation is to see a longer length of stay and higher spend per trip as consumers look to travel for the first time in over 12 months.
The opportunity to target the estimated over one million expats that call Singapore home including Europeans, British, Indians and Americans who will be unlikely able to travel in the short term and the proximity to Australia is one to be watched. This is especially true if the proposed Australia-Singapore Travel bubble goes ahead.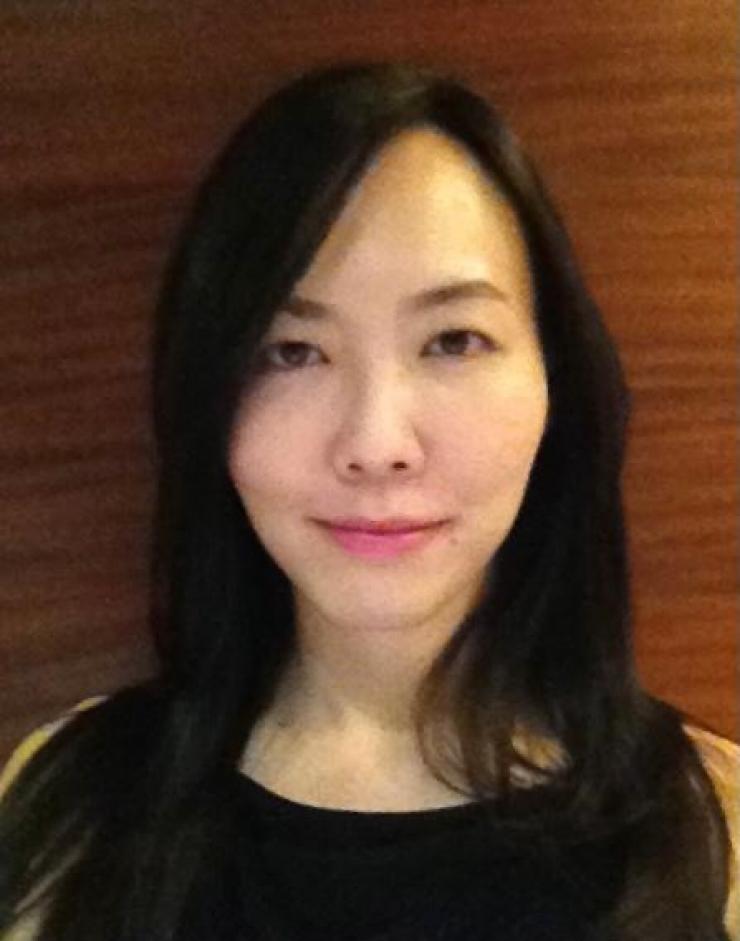 What practical travel expectations do consumers in Singapore have?
Consumers are looking for clarity on quarantine and vaccine requirements before they travel. Processes such as contactless check-in at hotels and airports, and health protocol are crucial too. Singapore has successfully launched the 'SG Clean' accreditation framework that indicates a company has implemented minimum COVID-19 Safe practices to ensure guest safety.
We expect travel agents will be relied upon to a greater degree, as consumers wish to find out more about their tailored experiences and practical entry and safety protocols. Consumers are also looking for flexible booking and cancellation policies to reduce perceived risk.
Under a bubble arrangement, Australia would have a significant opportunity to see a strong resurgence in the market and with Singaporean travellers being great explorers (over 50 per cent of leisure visitors self-drive), we would expect Australia to see strong dispersal to regional areas as well as high demand for our gateway cities.