Spotlight on New Zealand - Edition 2
Andrew Hutchinson was appointed General Manager Domestic and New Zealand in August 2020. Prior to joining Tourism Australia, Andrew worked for Adventure World Travel as Head of Product and Operations, and Pinpoint Travel Group as Director of Wholesale Travel. Andrew has multi-geography and disciplinary experience in Travel across the retail, wholesale, and online sectors, as well as Marketing in B2C and B2B channels.


It has been three months since your last update. What recent changes are impacting life in the NEW ZEALAND market now?
Life in New Zealand was as close to normal as possible for most of this year, however one new community case of COVID-19 detected in Auckland in mid-August triggered a country wide lockdown. The Government moved the country into Alert Level 4 on 17 August and has been seeking to supress the virus since. Five weeks later, Auckland and Upper Hauraki are currently at Alert Level 3 with the rest of New Zealand at Alert Level 2.
Like Australia, New Zealand's vaccine roll out has been slow due to supply disruptions however since securing over two million doses in August, New Zealand is on track to finish the rollout by the end of 2021. Three months ago, New Zealand was sitting at 7.8 per cent of the eligible population vaccinated, however since securing more vaccines, 40 per cent of people aged 12 and over are now double vaccinated with 75 per cent of the eligible population having received their first dose. The latest Travel Sentiment Tracker shows that 72 per cent of New Zealanders agree that COVID-19 vaccines increase their confidence to travel internationally and 89 per cent intend to get vaccinated, if not already.
What is the general sentiment within the NEW ZEALAND market tourism industry?
Tourism Australia's latest Travel Sentiment Tracker which was in field from 15 to 17 September shows that consumer confidence amongst New Zealand travellers has dropped to 90, the lowest levels since November 2020, following the recent COVID-19 outbreak and lockdown measures. International travel intention in the next six months is holding up at nine (down two points) whilst booking intent is steady at low levels consistent with August results prior to the lockdown measures coming into place. Perceptions of Australia as a safe destination is starting to recover with an increase from 23 per cent to 33 per cent compared to the previous month.
More than half of New Zealanders are intending to travel to Australia, recovering strongly after a significant drop in August. The majority of New Zealanders would like to travel to Australia at some point in the future, with 60 per cent placing Australia at the top of their bucket list. 72 per cent of New Zealanders would like to travel to Australia in the future with the consideration to visit Australia in the next four years being up 15 per cent, and the intention to visit in the next two years sitting at 28 per cent up 5 per cent from the previous month. This does mean we have a challenge ahead of us to motivate Kiwis to bring forward their intent to travel to Australia.
Although almost three-quarters of New Zealanders would like to travel to Australia in the future, the recent outbreaks across New South Wales (NSW) and Victoria (VIC) have formed barriers to visit Australia for the immediate term, driven by concerns of being stranded in Australia with suspended flights remaining high (up 9 per cent this month). Concerns around having to quarantine in Australia is now the third top barrier, also up from the previous month. Fear of contracting the virus remains a barrier for 46 per cent of New Zealanders, however with over two thirds of New Zealanders now vaccinated with at least one dose of COVID-19 vaccine, not travelling overseas until being vaccinated is now less of a barrier to travel internationally.
Despite the current reservations around visiting Australia, the consideration to take a domestic holiday in New Zealand remains high and stable at 87 per cent, with intention slightly down, now at 68 per cent.

From a business events perspective, it's encouraging to hear clients are considering Australia for future events. Australia's business events industry will probably start to see business from New Zealand returning in mid-2022 once the Trans-Tasman bubble resumes and corporate travel restarts. While other international borders remain closed, there is an opportunity to encourage Kiwis to choose Australia for their next business event and to explore Australia's unique offerings.
What are Tourism Australia's plans for the year ahead?
We are currently working on the evolution of our brand campaign for when the trans-Tasman bubble recommences. Our core focus will continue to address the challenge of 'over familiarity' to ensure we focus on inspirational and aspirational travel experiences by:
Driving Australia's desirability by showcasing the depth and uniqueness of experiences
Encouraging travellers to do something for the first time when they visit Australia (In 2019 only 7 per cent of NZ arrivals were first time visitors).
All marketing campaigns will be amplified via partnerships with our key distribution partners to assist in providing tactical offers designed to stimulate travel and convert demand, with a special focus on aviation recovery.
We will be supporting the industry via our Aussie Specialist Program platform in how to sell Australia beyond the known gateway destinations, including on the ground training in partnership with our State and Territory Tourism Organisation (STO) partners. We have recently appointed Daniel Wright as Aussie Specialist Program Trainer for New Zealand, based in Auckland. He brings more than 10 years of experience working in the travel industry, working for well-known brands such as Flight Centre and Jucy Rentals, along with other luxury and specialist tour operators. Based in New Zealand Dan will drive deeper engagement to evolve the Aussie Specialist Program and tailor to local market needs.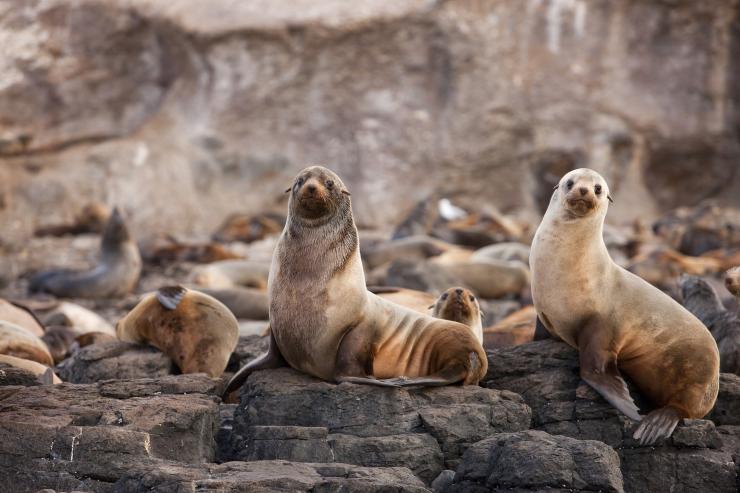 Please feel free to reach out to the New Zealand team with any enquires or if you have any developments update in your business.
We also plan to evolve the media content platform partnership we had in place last financial year in collaboration with our State and Territory tourism partners. We believe inspirational content is crucial to inspire and motivate the New Zealand audience to consider planning an Aussie holiday, making sure they are clear there is no other destination in the world that offers the range, diversity, and unique depth of experiences that Australia does.
Media and travel planners will be able to discover an impressive portfolio of Australia's premium holiday experiences via the Signature Experiences of Australia program, a partnership between Tourism Australia and eight marketing collectives from across the country.
Featuring some of the most outstanding offerings, this program invites travellers on a personalised odyssey to not only see the best of the best, but truly touch, taste, learn and connect with Australia in a way that enriches the senses as much as it inspires the imagination.

For business events, we will continue to drive demand for Australia as an international business events destination via a content-led marketing strategy, including Australia Next our incentive magazine which provides inspiring content to showcase Australia's business events offering. For distribution, the focus is to maintain customer relationships, deliver engagement and tailored trade activity when the time is right, to drive conversion (such as educational visits) with regular sales visits to market to connect.
And finally, please share your top three reasons why you believe the Australian industry should stay in touch with the NEW ZEALAND market this year?
Tourism Australia provides a variety of industry tools and resources to stay up to date and engaged with the Australia market so choosing just three is challenging.
Tourism Australia has recently refreshed the Aussie Specialist Program and made it easier for travel sellers to gain the skills needed to better promote and sell Australia. Our new Aussie Specialist New Zealand Trainer, Daniel Wright, together with Domestic Trainer, Caroline Rutherford, are running a new four-part webinar series to educate agents and brokers about sustainable travel in Australia. The module will include a focus on Nature & Wildlife, Aquatic & Coastal, Food & Drink, and Indigenous.
Tourism Australia has also recently launched Australia 365 On Demand, a new 'always on' platform providing Australian industry, global distribution partners and Aussie Specialists the opportunity to share, train, update and connect throughout the year. Trade partners can register direct for Australia 365 On Demand to stay connected with Australian industry partners.
Tourism Australia's Corporate Website provides a range of helpful resources and statistics including New Zealand marketing performance, aviation statistics and interactive market profiles. You will also be able to view Tourism Australia's latest campaigns, a snapshot of key insights and trends within the association and incentive sectors, reports on how global consumers view Australia and what motivates them to visit, and all the latest news from the New Zealand market.